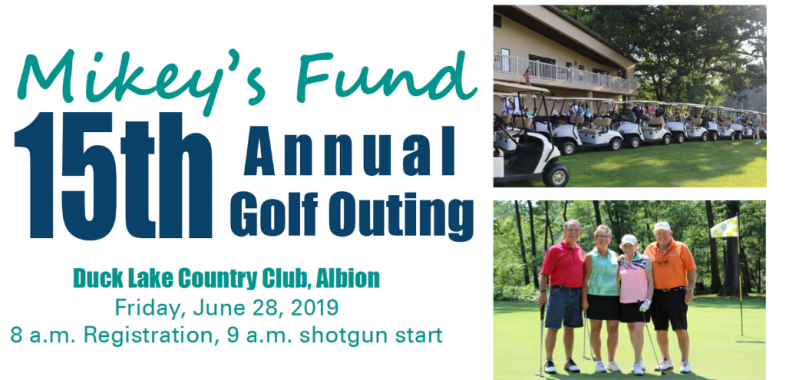 15th Annual Mikey's Fund Golf Outing this June!
Gather your friends and family for a fun day of golf! The 15th Annual Mikey's Fund Golf Outing will be held on June 28, 2019, with registration starting at 8 a.m., with a 9 a.m. shotgun start. All proceeds to benefit Mikey's Eye Care Fund which provides disadvantaged children needed eye care.
Mikey's Fund is named after Michaela Hagemann (nicknammed Mikey) who was born with Down's Syndrome. In her early forties and far surpassing her anticipated life expectancy, she developed cataracts. Former L.O. Eye Care physician, Dr. Moore, performed surgery on Mikey and the results helped her enjoy her time through her last days. For more information about Mikey, click here.
The outing is a four-person scramble and awards will be given for the longest drive, closest to the pin, Hole-in-One (wins $10,000) and more. Individuals and teams are welcome!
For more information or to register, visit https://qrgo.page.link/7YYNv
To follow on facebook to keep up with updates on this event and the fund, go to https://www.facebook.com/Mikeys-Fund-197919106911896/