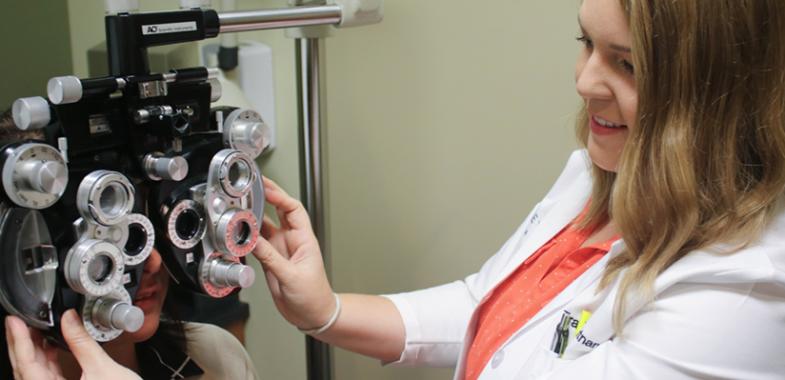 Low vision means that even with prescription eyeglasses, it is difficult to read, recognize others, or perform daily tasks.
Many ailments can cause irreversible damage to a person's vision including Macular Degeneration, glaucoma and various hereditary diseases. The key to successfully managing low vision is to build a relationship with an optometrist and seek out the various treatment options that are available.
At L.O. Eye Care, the purpose of visual rehabilitation is to increase your independence by helping you use your vision most effectively in daily activities. We start by learning about you and then we assess the vision you have to work with.
Available tools and resources that may be helpful to you are reviewed and strategies are discussed for maximizing your visual independence. It is likely that you will need more rehabilitation services through other organizations such as the Michigan Bureau of Service for Blind Persons. Some of these services can be arranged to be in your home.
Prior to a Low Vision appointment at L.O. Eye Care, patients are asked to complete the About My Vision questionnaire and bring it with them to the exam. This questionnaire asks the patient to carefully consider what activities have become harder for them since they have lost vision. The information provided in the questionnaire will help the optometrist choose the right tools and resources to focus on.
Patients are encouraged to bring their glasses, sunglasses or magnifiers that they are currently using, as well as any reading, work or hobbies that are difficult to do because of vision loss. Family members are welcome to attend the appointment as well.
To learn more about low vision and the resources available read the article, Retaining Your Independence after a Low Vision Diagnosis.