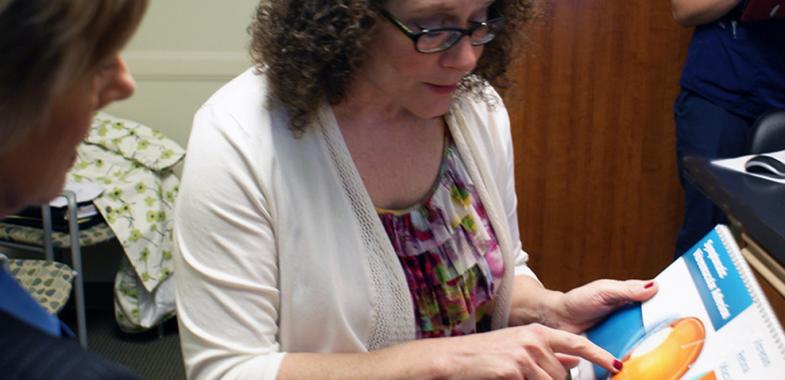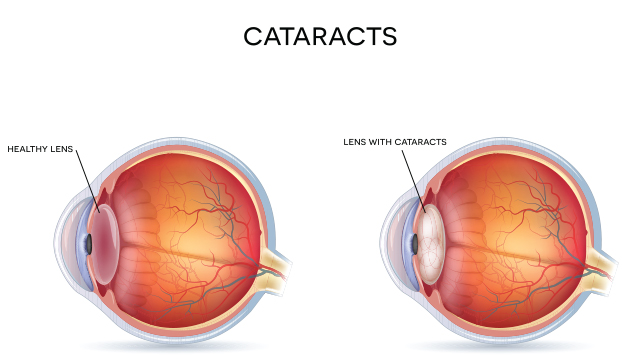 Cataracts are a common cause of vision loss. According to the Centers for Disease Control and Prevention, cataracts affect more than 20.5 million Americans over the age of 40.
Unfortunately, cataracts cannot be prevented; however, you can slow down the development of cataracts by wearing sunglasses with UVA and UVB protection and eating a diet rich in anti-oxidants.
A routine eye exam with your L.O. Eye Care doctor can determine whether or not you have cataracts.
Do I have cataracts?
As a cataract slowly develops, you may not notice any vision changes that affect your everyday activities. However, as the cataract matures, it may create cloudy or blurry vision with increased difficulty to see at night. The cataract could also cause light sensitivity and/or halos around lights.
To see how cataracts can affect your vision over time, use this cataract vision simulator.
What are the costs involved with cataract surgery?
Payment options can vary based on the type of insurance you have and the surgical options you choose. In most cases, monofocal or basic lens procedure costs are covered by Medicare (if you are eligible) and most private insurance plans. If you choose a multifocal or toric lens, there will most likely be additional out-of-pocket costs. Please check with your insurance company to determine your coverage.
0% Financing for 12 Months through CareCredit!
Through an exclusive arrangement, our patients can have cataract surgery with premium lenses now and finance the expense over the next 12 months – Interest Free!
To apply for financing visit https://www.carecredit.com/doctor-locator/results/5173371668/ to fill out an application. You are under no obligation to accept the financing, nor does it open a credit line under your name – it is merely a pre-approval. Please note, payment must be made to L.O. Eye Care before surgery.
What are my treatment options?
When your ophthalmologist determines your cataract is ready for removal, there are several surgical treatments available and recommended based on your peronsal needs and desires. For more information go to Cataract Surgery Options
- Brenda C., Cataract Surgery Patient
- Beverly H., Cataract Surgery Patient, Toric Lens