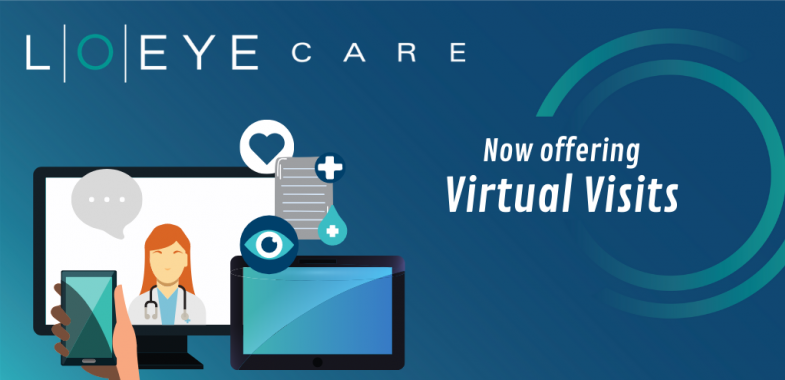 Now offering Virtual Visits
Telemedicine has quickly become an important tool for patient care as COVID-19 pandemic evolves. L.O. Eye Care is now offering this virtual visit service to patients who are seeking consult for vision problems or questions when offices may be closed or visits are limited to emergencies only. But what exactly is telemedicine and how do you use it? We are answering some common questions.
What is telemedicine?
Telemedicine, also known as telehealth, are virtual visits that allows health care professionals to evaluate, diagnose and treat patients at a distance using telecommunications technology. We have two available options: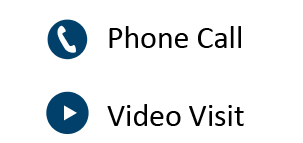 How to use telemedicine?
With the growing capabilities in technology to provide remote "face-to-face" connections, tele-visits through video is a great way for doctors to actually see your condition and diagnose accordingly. At L.O. Eye Care, we use doxy.me website, a secure and easy telehealth platform that enables you to connect to our doctors through video.
1. All you need is a smartphone, tablet or computer that has a built-in camera.
2. When you set up your appointment with one of our patient coordinators, they will give you a specific website url and appointment time.
3. At the time of your appointment, type in the specific website url given to you such as doxy.me/——-, you'll be prompted to type in your name and will be put in a virtual waiting area until the doctor arrives and the appointment begins.
Is it secure?
Yes, virtual appointments are shown to be as safe and effective as in-person care. All data is encrypted, sessions are anonymous, and none of your information is stored. The video platform we use, doxy.me, also adheres to HIPAA, PIPEDA and DGPR data privacy requirements.
Although not every condition or treatment through tele-visits are conducive, our physicians review and screen all symptoms given from our patients prior to proceeding with this type of visit.
Does my insurance cover these virtual visits?
Most insurances recognize telemedicine visits but it is good to call your insurance to discuss your options. The Centers of Medicare and Medicaid Services (CMS) have loosened the regulations for telemedicine in response to the COVID-19 as well and patients are eligible now. Deductibles and co-insurances may still be apply for these services. Contact our billing department if you have any questions at 517-337-1597.
Your vision health is a top priority to us and we are excited to provide these services for the care you seek while keeping you safe during this time of unusual circumstances. Contact us if you are experiencing any vision problems to see if you would be a candidate for a telemedicine visit.