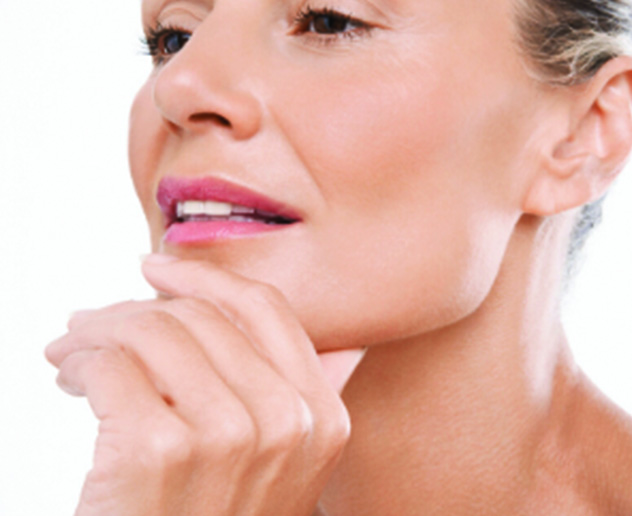 Until recently, the only way to deal with unwanted under chin fat deposits or "double chins" was to have an invasive surgical procedures like liposuction and neck lifts. This all changed with the approval of KYBELLA®. KYBELLA® is the only FDA-approved injectable treatment for adults that destroys fat cells under the chin to improve your profile – whether you have a moderate amount of chin fullness or a bit more.
A consultation with Dr. Rice or Dr. Lewis will determine if you are a candidate for KYBELLA®. Once the decision has been made to move forward with the procedure, the doctor will inject KYBELLA® into the treatment area using a fine needle. The active ingredient, deoxycholic acid, found in KYBELLA® destroys fat cells, thus resulting in a noticeable reduction in fullness under the chin. The injection process takes about 15 to 20 minutes. The number of treatments needed varies from patient to patient. Each treatment is given at least 1 month apart and patients should not receive more than 6 treatments. The results are permanent.
Are KYBELLA treatements painful?
Numbing cream is applied prior to the treatment to make the process as comfortable as possible. You may experience soreness at the injection sites about 5 minutes after the injection. This is temporary and subsides quickly. You may experience a burning sensation following the treatment but this can be eased with an application of ice.
What are the side effects of KYBELLA?
The most common temporary side effects are swelling, bruising, pain, numbness, redness and areas of hardness around the treatment area. More serious but also temporary side effects include difficulty swallowing (dysphagia) as well as a temporary asymmetric smile. Your physician will review important safety information at the time of your individual consultation.
Before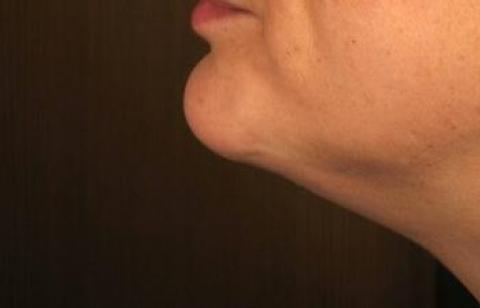 After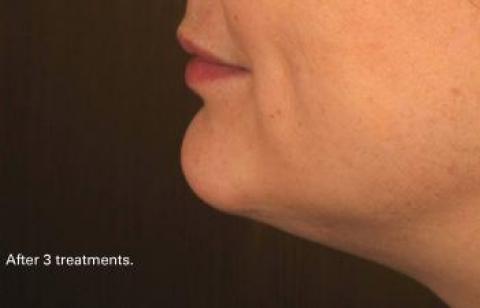 Before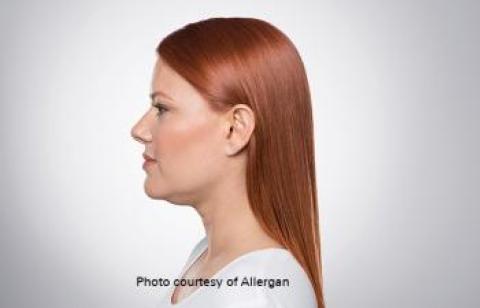 After