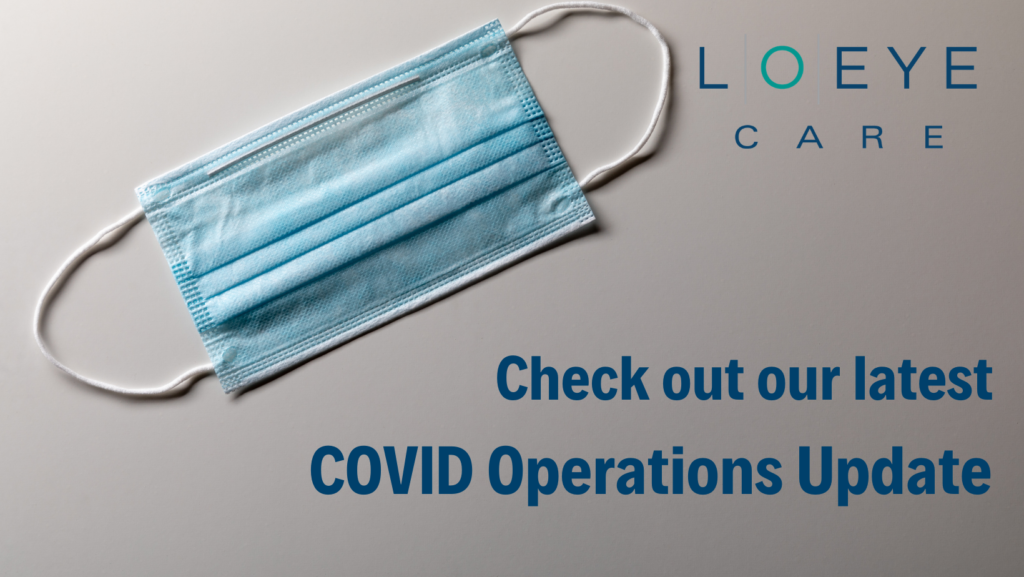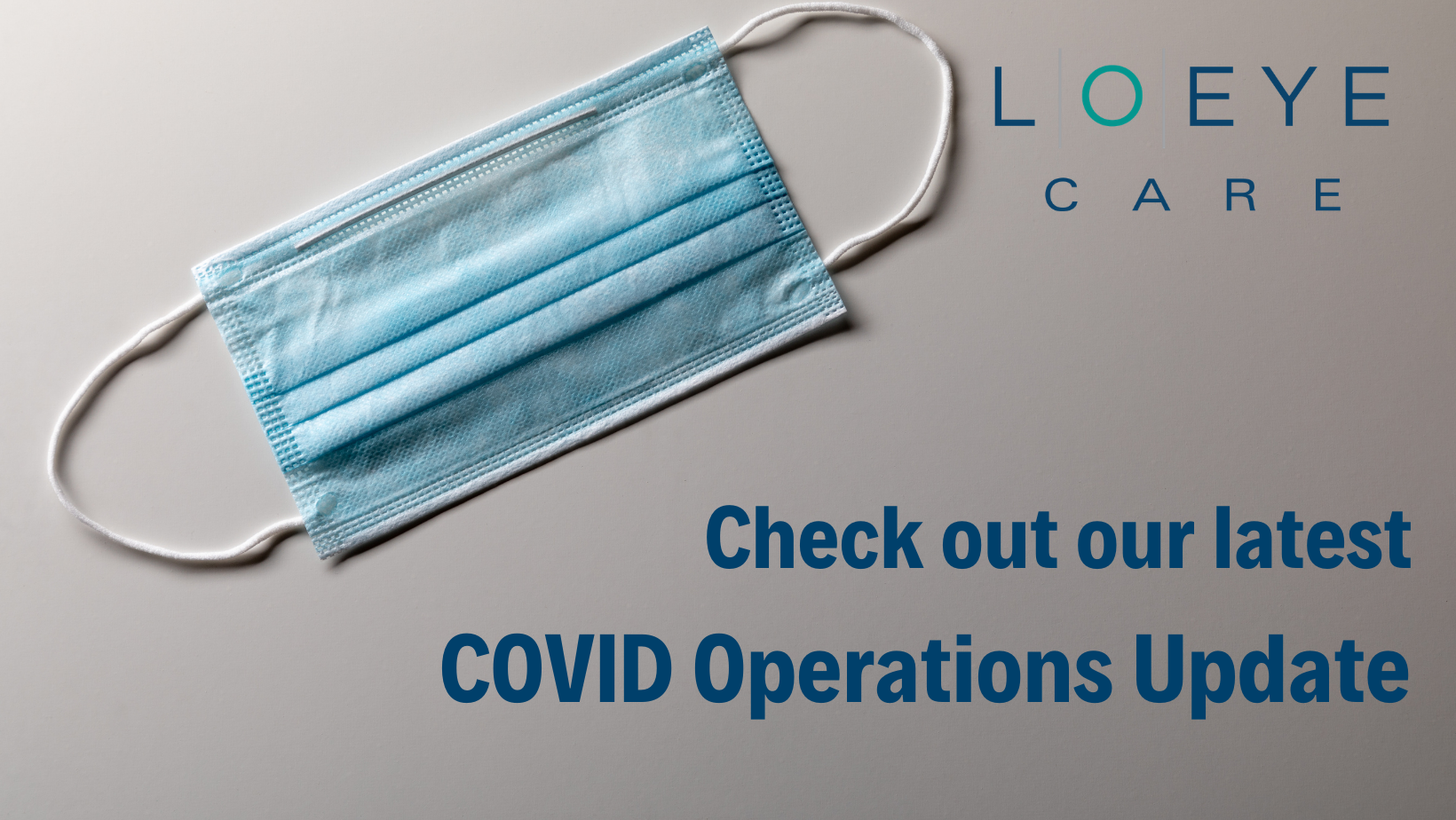 Update to our COVID-19 Operations
At L.O. Eye Care, our patient and staff safety remain our top priority. As a health care provider and per recommendation from the CDC in a healthcare setting, face masks are still required upon entering any of our buildings and should be worn at all times. If you do not have a face mask upon arrival to your appointment, we will provide one for you or ask that you reschedule.
Please read below the protocols that are set in place at all L.O. Eye Care locations and will continue until further notice. 
All of our 9 locations are now open and scheduling appointments for all services. We have implemented policies and procedures throughout all of our offices to prevent the spread of COVID-19 and to assist you safely.
PLEASE NOTE: if you have tested positive or recently have been exposed to someone who has tested positive for COVID-19, please call our office prior to your appointment. 
This includes:
Face mask or covering is required to be worn at all times inside the building. Masks are to be worn completely over both your mouth and nose. No Exceptions. 
No visitors are allowed inside of the building unless the patient is a minor or in need of assistance. If a visitor must accompany you to your appointment, they must wear a face covering at all times.
Patient, visitor and staff screenings
Strict and more frequent cleaning and disinfecting protocols throughout our offices
Social distancing measures and signs
Waiting area restrictions
Telehealth/virtual appointment availability (learn more about telehealth here)
Please stay home and reschedule your appointment if you are feeling ill or have symptoms such as fever, cough, and/or shortness of breath.
OPTICAL SERVICES:
Our optical department is now seeing patients for new eyewear orders and repairs. Curbside delivery services and appointments are also available. Call to schedule your optical appointment at 800-292-1668.
Caring for your eyes is important for your overall health. We understand and appreciate the concerns our patients have had during this unprecedented time and are available to assist you. Please call and speak to a staff member to discuss scheduling your appointment at 800-292-1668.
For more information on what L.O. Eye Care is doing for the safety of our patients and staff, click here to download.