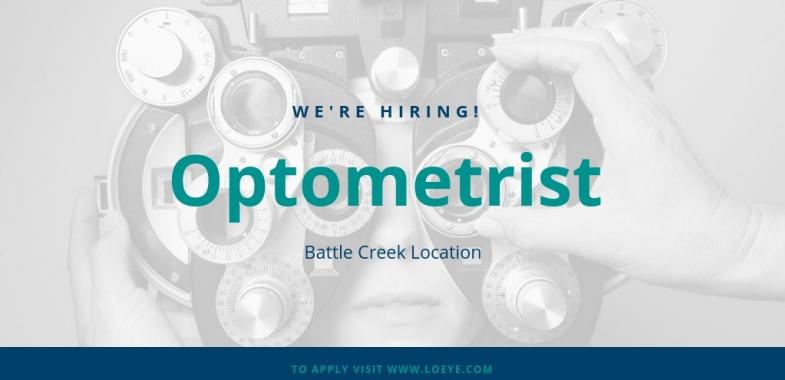 We're Hiring: Optometrist, Battle Creek Location
L.O. Eye Care is seeking a full time or part time optometrist to join our growing Battle Creek location. We are a large group eye care practice that includes 16 ophthalmologists and 11 optometrists at 12 locations throughout mid-Michigan. In addition, we have a large, successful optical and contact lens business. Our Battle Creek office includes two full time ophthalmologists and a fully trained clinical and optical team that will help to make a successful transition for the new optometrist. Please visit our website at www.loeye.com for additional information on the practice.
This is an outstanding opportunity for a skilled, competent optometrist with strong interpersonal skills. The practice provides an excellent professional/personal life balance as well as a high earning potential and competitive benefits package.
For more information on how to apply, click here to get redirected.